I laughed hard when I saw this.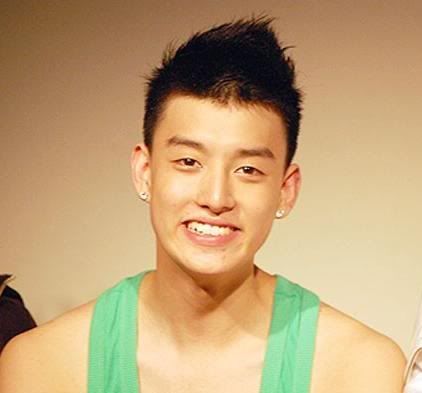 Only because the platinum blonde, luscious K-Pop lovely that I have come to know and obsess over, Eli, looks like a complete dork.

And I freaking L-O-V-E it!
Those big ol' ears and teeth and facial expression ...
Just awesome. Too cute, too cute. Now it's time for me to go watch the "Man Man Ha Ni" video and stare in awe at how angry-sexy he is. Of course I'd close my eyes when Jailbait Dongho shows his underaged, illegal face.

By the way, whether it's legit or not (I've been told it's real), three of the U-Kiss boys are on
Twitter
.