Ever the faithful boyfriend, GD has to make it clear to his girlfriend that he's being a good boy among the skankfest.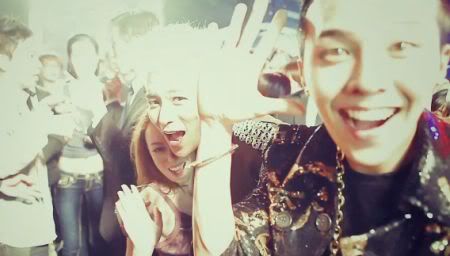 G-Dragon: Look, Kiko! I'm not touching any of the sluts in the club tonight!
T.O.P: Yeah, they're all mine. ALL MINE!
Gone are the days when these two would [in my head] fight over me. It's the end of a beautiful thing.